Welcome to HellooOH
Who We Are..
HellooOH is the World's First & Only Cloud Based startup dedicated to connecting and digitizing Out of Home Advertising.Our system is specially designed for Outdoor Advertising Buyers, Media Owners and OOH Advertising Agencies who are interested in harnessing the magic of modern information and communication technology to simplify and optimize real time visibility and marketplace connectivity in Out-of-home Advertising.
What Makes Us Different…
We're focused on Simplifying the Planning,Booking and Execution of out-of-home media operations, Boosting Its Efficiency and Connectivity. Our Products and Platform Powers some of the Biggest Outdoor Media Owners and organizations in Asia, America, Europe and we continue to grow rapidly carrying with us the badge of Leader in the industry. Our Mobile APP Marketplace Platform is the home base of marketplace integration Supercharging Sales and Helping fortune 500 companiesmanage Outdoor Inventory and Connect to New Markets. The aim is to bringtraditional OOH Industry into a New Era of Digital Age.
The Journey so far…
We Started our Outdoor Advertising Online Marketplace in India (2015) called Merahoardings.com, an online platform for online Outdoor Media Booking for Buyers, Connecting Media owners across the country, Having solidified Operations across the Country, We Expanded Operations across Asia and to the rest of the world.
These days, the World of OOH is discussing and considering integration of Mobile Apps and Websites to advance the industry when HellooOH's Connect Mobile Marketplace is already Connecting Out of home Advertising in Android and IOS Mobile APPS and we're proud to own the World's very first OOH Marketplace Mobile Application for Android and IOS, launched by Spanish Badminton Champion Carolina Marin.
Our application uses the Out of Home Marketplace tool to Connect World Billboards into an online platform called Bookmybillboards.com, The world's apex International Billboard marketplace connecting SSP (Supply Side Platform) and DSP (Demand Side Platform) in a single roof Available on Android and IOS.
Our Goal Remains…
HellooOH is the only Ad-Tech Startup committed to Bringing Traditional Offline OOH into the new era through specially designed Digital platforms mainly; our website, mobile app and Satellite Connectivity.
Our Satisfied
Celebrity Feedback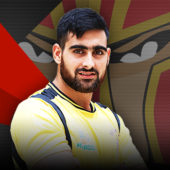 – Rahul Chaudhari
"We signed up with Mera Hoardings for handling Telugu Titans' outdoor Campaigns, it has been friendly,...
– Virat Kohli
"Super happy with their Outdoor Ads Live streamlined service during Ind Vs Ban Test Series!"
– Carolina María Marín Martín
"Reliable, fast and efficient. All the Best..Look forward to future Campaigns. "