HellooOH Welcome
The Edge Of Out of Home Innovation
Connect Out of Home Online
Smarter Out-of-Home Advertising :
An easier way to find your audience, World's first Cloud Based Outdoor Advertising  Online Marketplace, Which Connects OOH Ad Space Buying Customers and Media Owners Through our Desktop and Mobile Applications . Reach them in the ideal environment, and effectively measure your ROI, all in one place.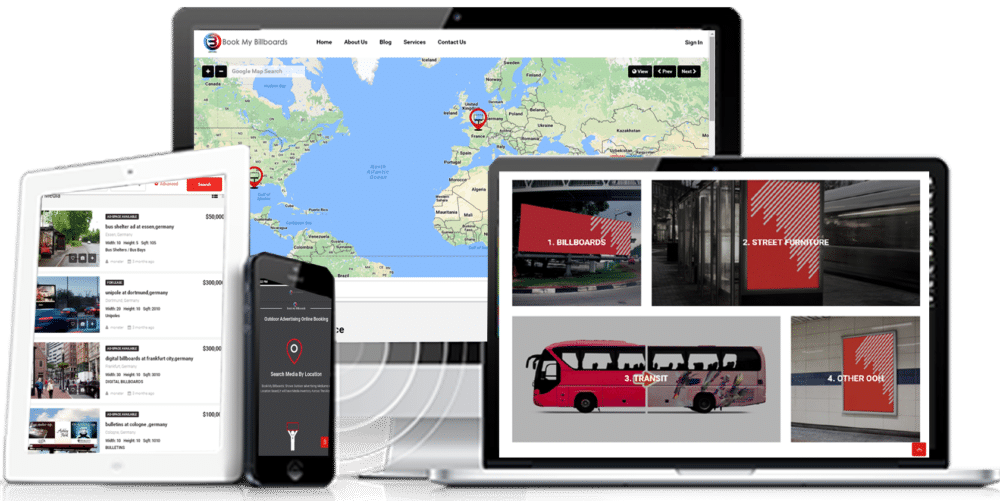 The Future of Out-of-Home Industry
Transforming The Out-of-Home Industry Through Technology and Innovation. Hello oOH 's Expertise Products are Connects Outdoor Advertisers and World Networks of OOH Industry to take them in to Single  Roof.
Connect Hello oOH Technology
Monitoring & Analytics Devices.
Know Precisely Which Placements Worked for Growing Your Business and Driving ROI, Including Foot Traffic, Sales Lift And Online Conversion. Outdoor Advertising Space Buyer's May Also Get Live Campaign Monitoring and Analytics from Desktop and Mobile App.
Analytics Tracking Device
Following in the footsteps of targeted advertisements seen Live on the Website and Mobile APP. This ooh Advertising visible traffic...
more details
Billboard Monitor Device
Our technology billboards monitoring not only Campaign tracking management it will also support dozens of unique alerts , (INTELLIGENT OOH...
more details
"We signed up with Mera Hoardings for handling Telugu Titans' outdoor Campaigns, it has been friendly, resourceful, quick in response"
– Rahul Chaudhari
(Captain of Pro Kabaddi Telugu Titans)
"Super happy with their Outdoor Ads Live streamlined service during Ind Vs Ban Test Series!"
– Virat Kohli
(Indian Cricket Team Captain)
"Reliable, fast and efficient. All the Best..Look forward to future Campaigns. "
– Carolina María Marín Martín
(Olympic Badminton World Champion)
Redefining Out of Home's Value
Connect OOH Analytics is Measure Your Target Audience Based on Demographics, Purchase Behavior and Create Custom Audiences from Live Analytics.
1 Board
10 Hours Time Tracking
30 - Man Hour
Analytics Report
Purchase
1  Board
10 Hours Time Tracking
80 - Man Hour
Analytics Report
Purchase
Each Board
10 Hours Time Tracking
150 - Man Hour
Analytics Report
Every Day Reachability Analytic
Purchase
App on your Mobile
Download Android and IOS Mobile app for Out of Home Technology, Innovation News and Outdoor Advertising AD-Space Online Booking.
Pioneering in OOH Solutions
Evolution of Out-Of-Home Advertising with Data Science.
We're Driving Connections Between the Physical and Digital Worlds, Servicing Any Size Business, Big or Small Change the Way You...