Hello oOH Technology Launched By Carolina Marlin
World's First OoH Advertising innovative technology  "Hello oOH" Launched with Carolina Marin Outdoor Campaign.
 A Indian Startup Mera Hoarding's Introducing New Outdoor Advertising Analytics Technology "HellooOH" Endorsed by Carolina Marlin (Olympic Badminton Gold medal Champion)
The word revolution is a bit tired these days, but it's fair to say that the possibilities explored by Hello oOH (The Edge of Out of home Innovations), online out of home technologies are far-reaching.
Hello ooh is the world connecting online market for out of home technology innovations and outdoor advertising online booking and Trading platform, intended as a vital tool for Outdoor Advertising Space buyers and owners, ooh agencies, and other key Out of home advertising industry stakeholders. It aggregates seller inventory and allows to media plan and online booking of outdoor media in a real-time setting,
Our First and glorious Step into India was lunched Merahoardings.com in December 2015 , from the day started every step Its have a growth in all aspects, and Today, MeraHoardings.com reached out up to 20 states across the Pan India and is all set to expand its operations world wide due course. It's an Indian Great Startup for outdoor advertising industry, has launched the world's first Outdoor AD-Space mobile booking through The app, compatible with Android and IPhone Operating System (iOS) mobile devices.
Now again these baddies are back with "HellooOH" technology to step into world market with new innovations and online booking platforms to capture international market,  helloooh.llc has registered and operations started in USA and India and day to day expanding all our orations world wide.
New innovative technology introduced that it will be debuting a new kind of AD-Space Buyer-tracking system and reach ability analytics called HelloooH. Following in the footsteps of targeted advertisements seen on the Website and Mobile APP, Helloooh will tap into data from several partner companies to determine what kinds of advertisements will be displayed on a billboard screen. Just as importantly, the system will also track how many vehicles are passed from the billboards and How many impressions have gained with the passing crowds and Vehicles count analytics (i.e 200cars, 500 trucks) Ad-Space Buyer 24/7 lively get reports of analytics on Demand.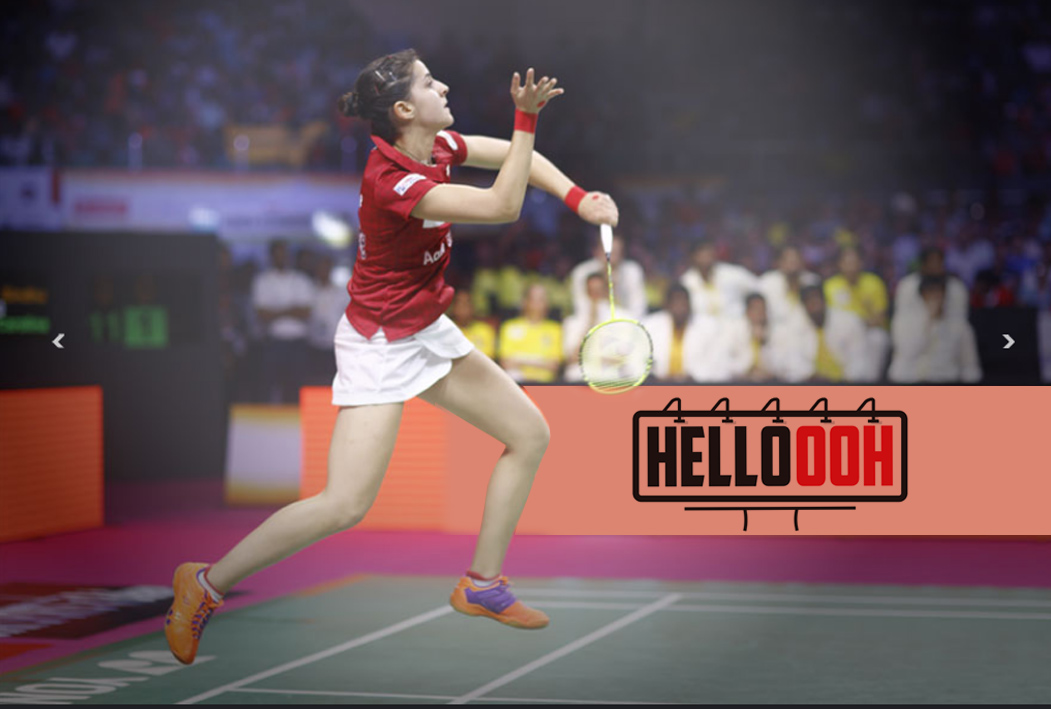 Helloooh Campaign Monitoring Cloud based Online Technology Tested with Carlina Marin PBL Campaign
Helloooh Campaign Rehabilitee Analytics Technology Tested with Premier Badminton League outdoor Campaign
HelloooH's new ooH technology Tested with Premier Badminton League National outdoor campaign in India and its rated high immpressions to Carolina marin world badminton champion's billboards, Carolina Marin is impressed and Launched helloooH technology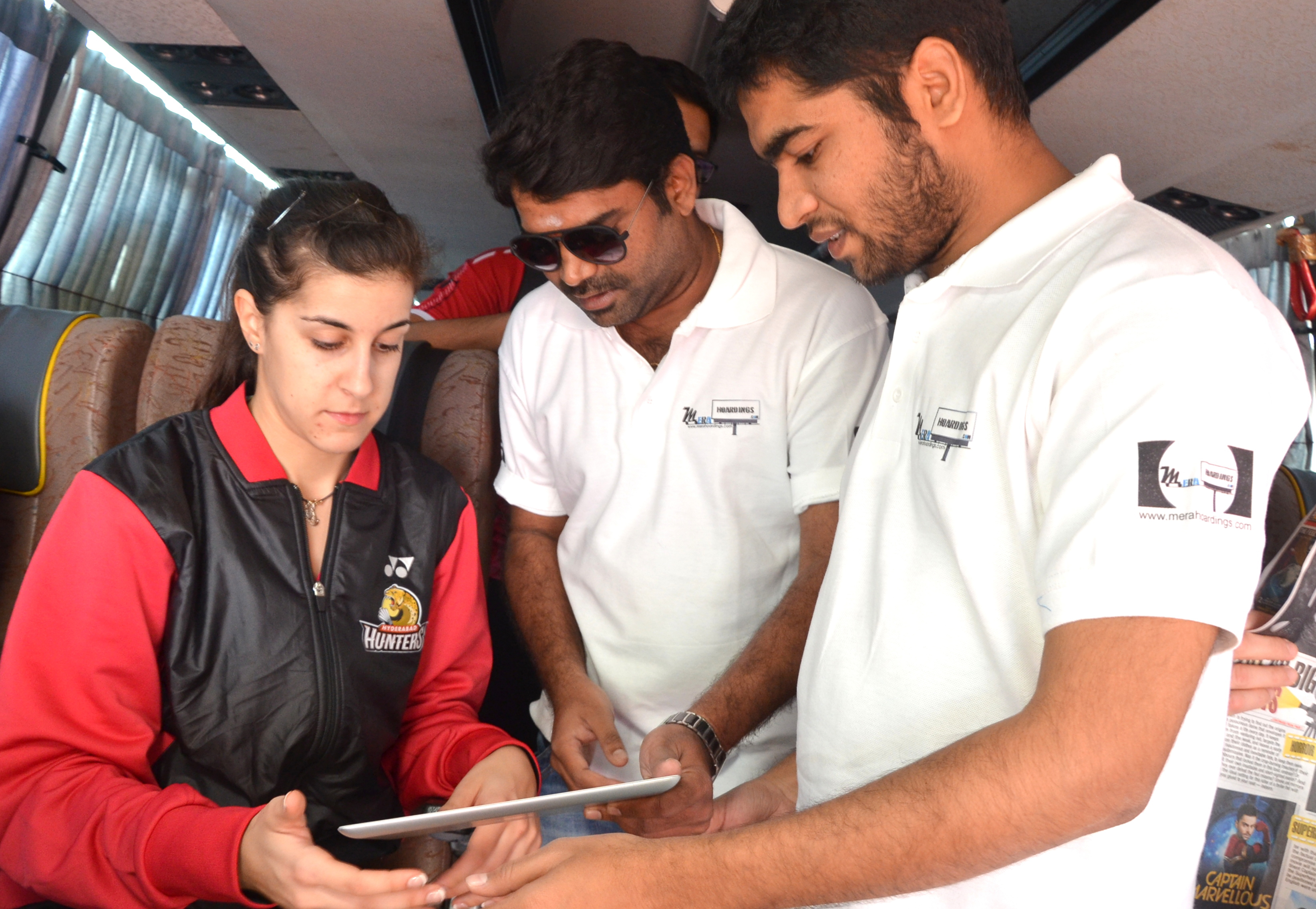 Dr Saikrishna Gajavelly Explaining Helloooh Technology and Campaign Tracking  System.
"Reliable, fast and efficient..All the Best Look forward to future campaigns.".said

                 Carolina María Marín Martín (Olympic Badminton Champion)"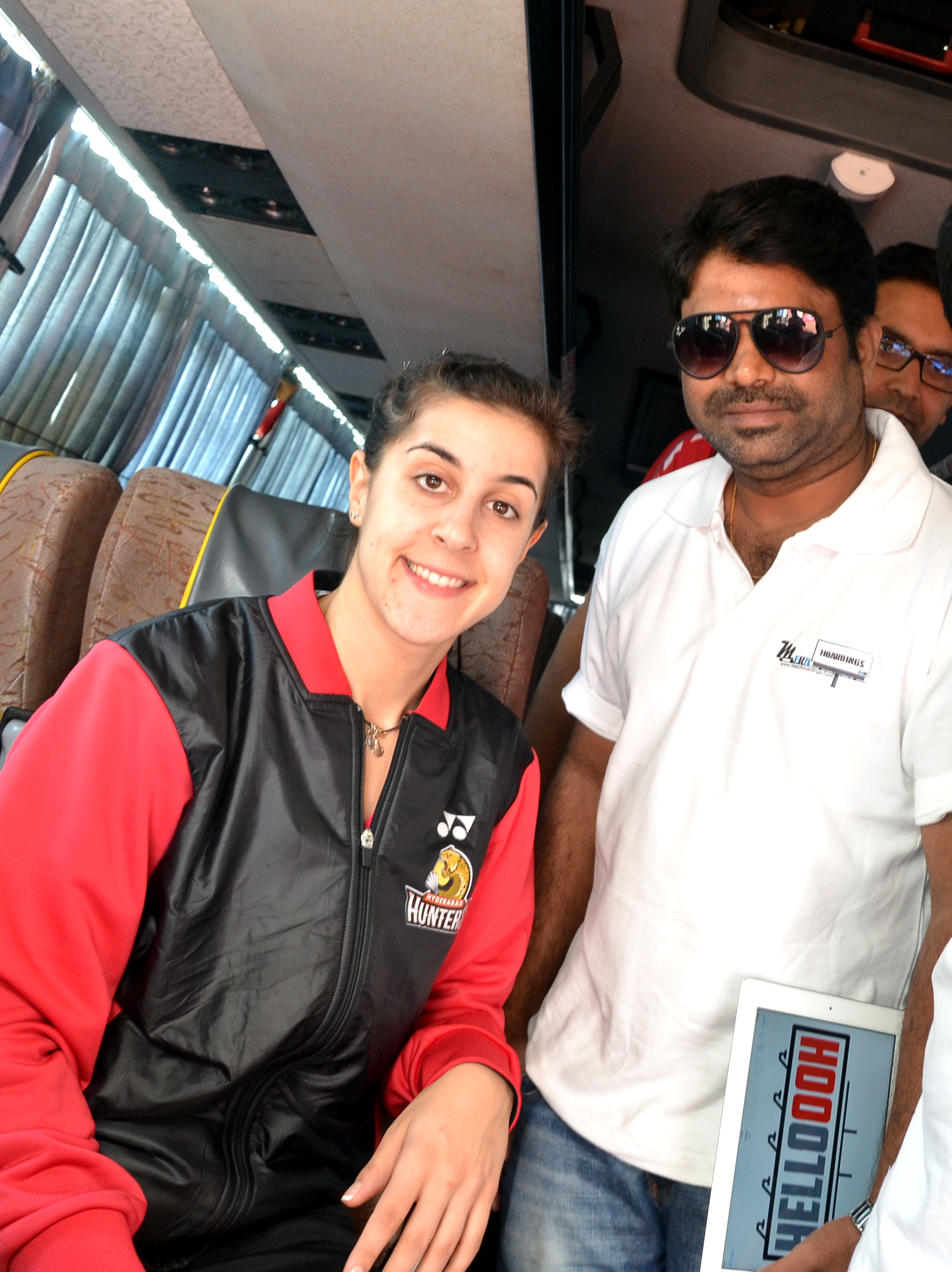 "We want to break the nature of current outdoor advertising industry environment for clients on all sides of the business. How we are using our experience in "Helloooh.com" technology to help our Outdoor Agency transform their business models, Helloooh is greatest milestone in our career path. Thanks to Carolina Marin for supporting  us."– said
Chairman & Founder Dr. Saikrishna Gajavelly (MBA, Ph.D.)
outdoor advertising
out of home advertising