Premier Badminton League..Outdoor Media Partner – Mera Hoardings
Premier Badminton League calls out to fans to cheer the 'Baddies'
World Champions Premier Badminton League, National Outdoor Campaign executed by MeraHoardings.com – the official outdoor media partner of PBL – has been executed in Hyderabad, Mumbai, Bengaluru, Chennai, Lucknow, Ahmedabad, Delhi, and Guwahati in India.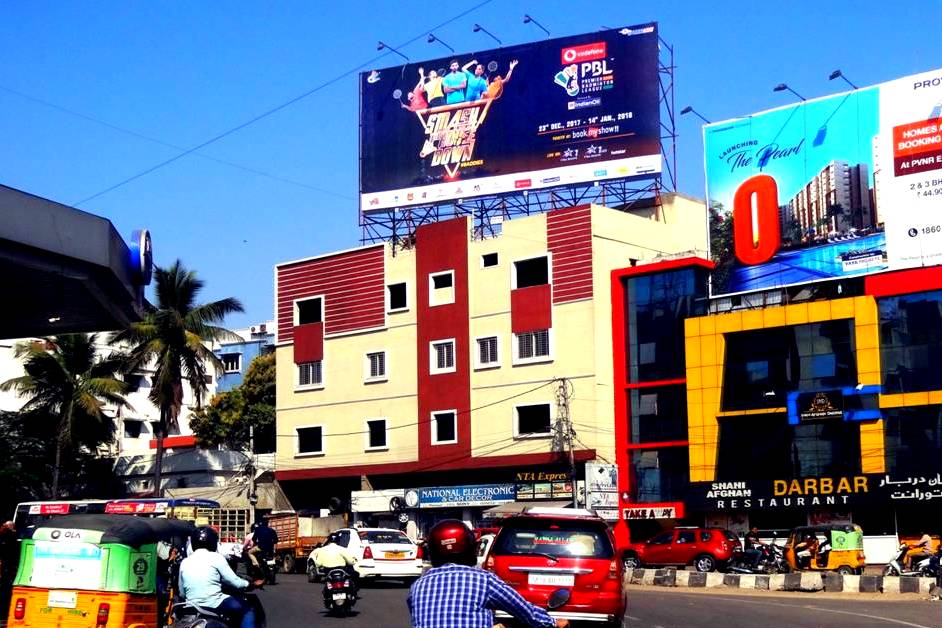 Apart from the countdown of Christmas and New Year, badminton lovers have another reason to cheer as the third season of PBL (Premier Badminton League) kickstarts on December 23.  The venture Sportzlive which holds the rights to operate and execute the PBL has collaborated with MeraHoardings.com to create a buzz about the sports event on the OOH space.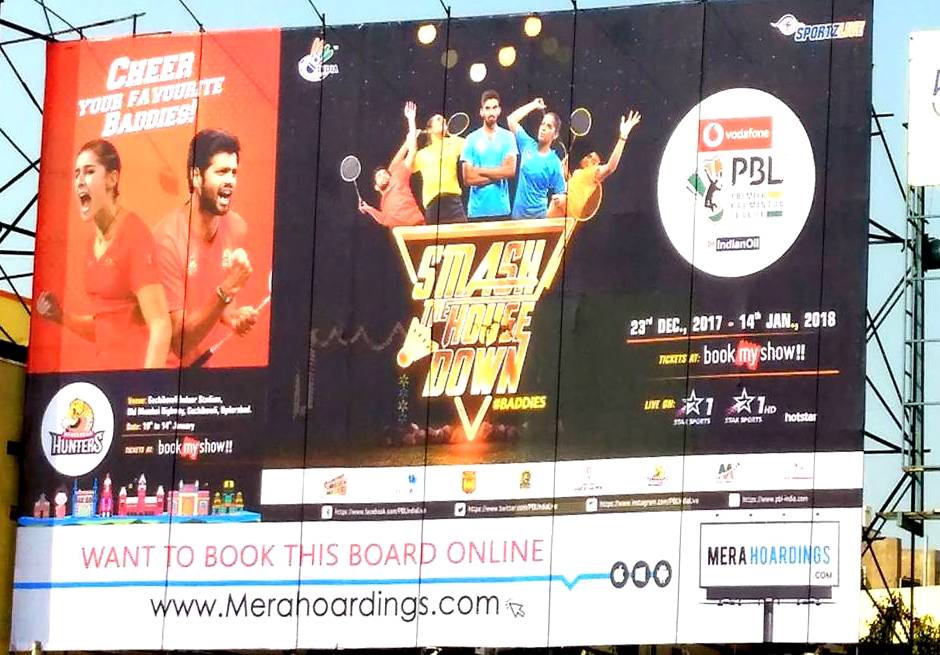 Acknowledging the fervour for the game in the youth, Mera Horadings.com rolled out a massive OOH campaign in Hyderabad, Mumbai, Bengaluru, Chennai, Lucknow, Ahmedabad, Delhi, and Guwahati. Hoardings with the images of players in their aggressive tone yelling 'Smash the house down'! lined up across the prominent stretches of the target markets. Taking a step further, MeraHoardings.com has clubbed the PBL hoardings with 'Hello oOH' to gauge the traffic movement. The campaign monitoring technology 'Hello oOH' gives real-time videos of the advertising site which helps to gauge the impression counts. Commenting on the concept, Saikrishna Gajavelly, founder of the startup says, "Following in the footsteps of targeted advertisements seen live on website and mobile apps, Hello oOH including the head counts also tracks how many vehicles are passing from the billboard site. Our Hello oOH is an innovation in the OOH industry and its merger with PBL campaigns is greatest milestone for MeraHoardings.com".